Idle Thoughts of an Idle Fellow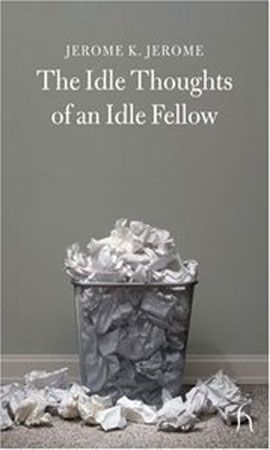 Author: Jerome K. Jerome
Price: FREE
Published in 1886. This book would not elevate a cow. I cannot recommend it for any useful purposes whatever. All I can suggest is that when you get tired of reading the best: try this.
Jerome Klapka Jerome (May 2, 1859 June 14, 1927) was an English author, best known for the humorous travelogue Three Men in a Boat. Jerome was born in Walsall, at that time part of the county of Staffordshire, where there is now a museum in his honour, and was brought up in poverty in London. Other works include the essay collections Idle Thoughts of an Idle Fellow and Second Thoughts of an Idle Fellow Three Men on the Bummel, a sequel to Three Men in a Boat and several
other novels.


Click for more eBooks from this publisher.