Locusts in the home garden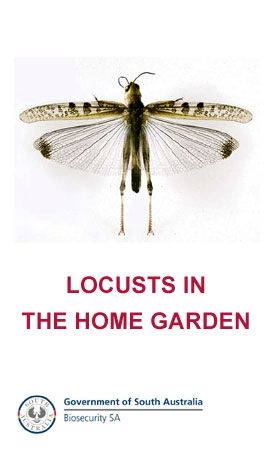 Author: SA Govt
Price: FREE
Home gardeners need to keep an eye out for locusts in their lawn, garden beds or veggie patch as second-generation hatchings of Australian Plague Locusts become adults and take to the wing.
While locusts can be a major threat to horticultural productivity at this time of year, by following a few well timed strategies the home gardener can minimise the damage these pests may inflict on home gardens.

What theyll eat Locusts can eat a wide range of plants including vines, tomatoes, vegetable crops, fruit trees, lawns and many ornamental shrubs. Locusts can also cause severe stripping of leaves from a range of plants if large numbers move into a home garden and no preventative measures are taken.
Click for more eBooks from this publisher.