EMP8 H8 Natuur en milieu ***actie***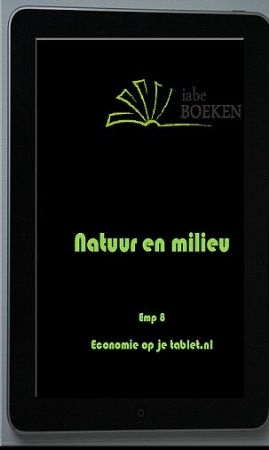 Author: Drs T.A.van der Kleij en R. Wonink
Price: FREE
Een exercitie aan de hand van de Eindtermen VMBO TL/GL 2016 (2017), zoals opgesteld door het College voor Examens vwo, havo, vmbo, te Utrecht. De methode is concentrisch van opbouw. Gratis als try-out
Drie jaar heeft de ontwikkeling van dit volledig mavo-economieboek (en methode) voor op een tablet, laptop of pc geduurd.

Als reactie op de veelal verouderde schoolboeken in een onnodig drukke en kleurige opmaak en voorzien van te veel overbodige informatie.

Je kunt je afvragen of lesgeven uit papieren boeken verouderd is maar die discussie laten wij voor wat het is. Een digitale methode is actueel en kan prima bestaan naast de geprinte versie maar kan aanzienlijk goedkoper zijn. Overbodige informatie kan achterwege blijven en de leerling kan op de door hem zelf gekozen beelddrager studeren op de door hem zelf gekomen selectie.

Het niveau van deze methode wijkt af van traditionele methodes om het verschil met het havo-onderwijs zo klein mogelijk te houden en met deze tabletmethode is het voor de individuele leerling gemakkelijker om op een hoger gewenst niveau te studeren.

De docent kan leerlingen in hoge mate aan zelfstudie overlaten en eenvoudig differentiëren per leerling. Zo kan ieder leerling individueel worden meegenomen naar een hoger plan. En wordt lesgeven "leren" leren.
Click for more eBooks from this publisher.