Autodesk Dynamo Fieldguide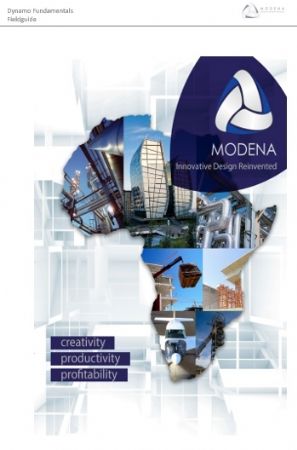 Author: Modena
Price: $30.00 (US Dollars)
Welcome to this ebook aimed at uncovering and understanding the basics of Dynamo.
The following pages aim to illustrate, demonstrate and explain some of the fundamental concepts behind Visual Programming. Starting at the beginning and gradually building up to more complex ideas and workflows.
This course is aimed at the novice user level of Dynamo and will cover only the essential operations of the program and its connecting to a BIM Application such as Revit.
The course has been created with a "follow along" idea in mind, meaning there will be no separate exercise book, everything is explained and illustrated during the demonstration process. The idea being that you read, understand, and replicate the instructions as you progress through the book.
This book is divided up into 5 Chapters consisting of numerous Modules, for which you will receive starting data sets to being learning each module from. Follow on with the course descriptions, and feel free to venture from the content and experiment with your own approaches and nodes in Dynamo. Experimentation is a key learning aspect of working with a software such as Dynamo.
Click for more eBooks from this publisher.